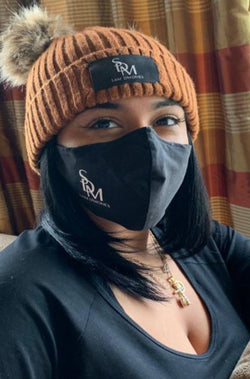 SAM D'MONES
Protective Masks By SAM D'MONES
Our SAM D'MONES masks are made of cotton blend fabric. Features a filter pocket (filter not included), contoured shape for comfort and ease, adjustable nose piece for secure fit, and stretchable ear straps.
Model is wearing the mask with adjustable nose piece.
Dimensions:
9" Length 
6" Center High 
3" Side High 
Care Instructions 
Re-usable. Hand wash masks with warm water and detergent. Machine washable. Air dry is recommended or tumble dry low, no bleach.